Alessandro Serpieri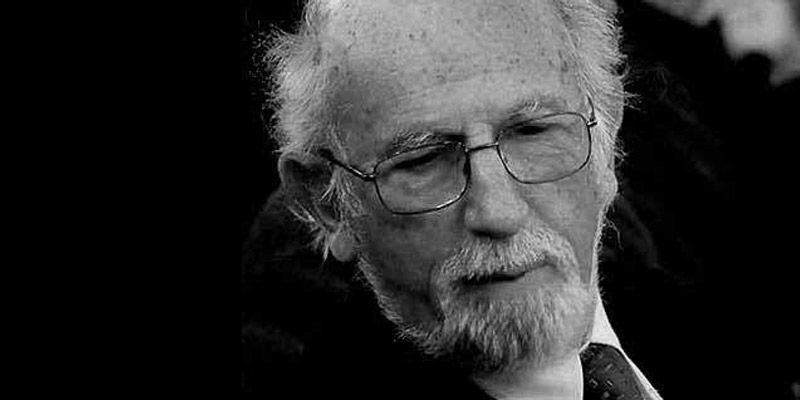 Professor Emeritus of English Literature at the Universi­ty of Florence. His main fields of interest: theory of drama, literature and psychoanalysis, translation studies, romantic and modern poetry, Donne, Eliot, Conrad, Beckett, and, most of all, Shakespeare. He has translated and edited many Shakespearean plays, which have been staged in the major Italian theatres during the last twenty years. He has contributed essays to many Italian literary reviews, and to several miscellaneous volumes published in England and in other countries.
About the Tempest: «Il mare come immagine del tempo, il caso o la magia come motori delle azioni, nonché la morte e la rinascita, l'esilio e l'agnizione, come destini e riscatti dell'umano: tutti questi motivi vengono variamente giocati a disegnare il percorso labirintico della vita […], ed è il labirinto a costituire il tema più complesso e segreto dell'ultimo dramma romanzesco di Shakespeare».
Translations
Joseph Conrad, Youth, Firenze, Sansoni, 1963
Joseph Conrad, Epistolario, Milano, Bompiani, 1966
George Meredith, L'amore moderno, Bari, De Donato, 1968; Milano, Rizzoli, 1999
William Shakespeare, Amleto, Milano, Feltrinelli, 1980; Venezia, Marsilio, 1997
T.S. Eliot, La terra desolata, Milano, Rizzoli, 1982; 2010
William Shakespeare, Il mercante di Venezia, Milano, Garzanti, 1987
William Shakespeare, Tito Andronico, Milano, Garzanti, 1989
William Shakespeare, Pericle, principe di Tiro, Milano, Garzanti, 1991
William Shakespeare, Sonetti, Milano, Rizzoli, 1991
William Shakespeare, Giulio Cesare, Milano, Garzanti, 1993
Joseph Conrad, L'agente segreto: un racconto semplice, Firenze, Giunti, 1994
Joseph Conrad, Falk, Venezia, Marsilio, 1994; 2002
William Shakespeare, Macbeth, Firenze, Giunti, 1996
William Shakespeare, Il primo Amleto, Venezia, Marsilio, 1997
William Shakespeare, Drammi romanzeschi, Venezia, Marsilio, 2001
Lewis Carroll, Le avventure di Alice nel Paese delle Meraviglie, Venezia, Marsilio, 2002
William Shakespeare, Misura per misura, Venezia, Marsilio, 2003
William Shakespeare, La tempesta, Venezia, Marsilio, 2006
John Donne, Poesie, Milano, Rizzoli, 2007 (con Silvia Bigliazzi)
William Shakespeare, Otello, Venezia, Marsilio, 2009
William Shakespeare, Riccardo II, Venezia, Marsilio, 2014
William Shakespeare, Re Lear, Venezia, Marsilio, 2018
Awards
Mondello International Prize for Translation, 1993
Monselice International Prize for Translation, 1998
Grinzane Prize for Translation, 2009
Interviews
Essays in english
Reading the Signs: towards a semiotics of Shake­spearean drama, in Alternative Shakespeares, ed. John Drakakis, London 1985;
On the Language of Drama, trad. di Annamaria Carusi, Pretoria, University of South Africa Press, 1989;
The Breakdown of Medieval Hierarchy in King Lear, in Shake­spearean Tragedy, ed. John Drakakis, Longman, London 1992;
Perspectivism and Polyphony in Shakespeare's Dramatic Language, Textus, X, Vol. XI, 1998, and, in a slightly different version, in HJEAS, Hungarian Journal of English and American Studies, Vol. 4, 1-2, 1998;
The translator as editor: the Quartos of Hamlet, in Shakespeare and the Language of Translation, ed. Ton Hoenselaars, The Arden Shakespeare, Thomson Learning, London 2004;
Translating Shakespeare: A Brief Survey on some Problematic Areas, in Translating Shakespeare for the Twenty-First Century, eds. Rui Carvalho Homem and Ton Hoenselaars, Rodopi, Amsterdam – New York, 2004;
Translation and Performance, in Shifting the Scene. Shakespeare in European Culture, Edited by Ladina Bezzola Lambert and Balz Engler, University of Delaware Press, Newark, 2004, pp. 258- 281;
Shakespeare and Plutarch: intertexuality in action, in Shakespeare, Italy, and intertextuality,  Edited by Michele Marrapodi, Manchester University Press, Manchester, 2004, pp. 45-58.
English Renaissance Scenes: From Canon to Margins, Berna, Peter Lang, 2008 (con Paola Pugliatti)
Essays in italian
John Webster, Bari, Adriatica, 1966
Hopkins, Eliot, Auden. Saggi sul parallelismo poetico, Bologna, Patron, 1969
Arabesco metafisico eliotiano, in "Lingua e stile", a. V, 3, dicembre 1970
T.S. Eliot, Le strutture profonde, Bologna, Il Mulino, 1973
Rhapsody. Tre studi su una lirica di T.S. Eliot, Milano, Bompiani, 1974 (con Marcello Pagnini e Anthony J. Johnson)
I sonetti dell'immortalità: il problema dell'arte e della nominazione in Shakespeare, Milano, Bompiani, 1975; 1998
Otello: l'Eros negato. Psicoanalisi di una proiezione distruttiva, Milano, Coopli, 1976; Milano, Il formichiere, 1978; Napoli, Liguori, 2003
Sul concetto di trasformazione e sulla poetica generativa, in Virginia Finzi Ghisi (a cura di), Crisi del sapere e nuova razionalità, Bari, De Donato, 1978
Ipotesi teorica di segmentazione del testo teatrale, in Come comunica il teatro. Dal testo alla scena, Milano, Il formichiere, 1978
Shakespeare: la nostalgia dell'essere, Parma, Pratiche, 1985
Retorica e immaginario, Parma, Pratiche, 1986
Mettere in scena Shakespeare, Parma, Pratiche, 1987 (con Keir Elam
L'eros in Shakespeare, Parma, Pratiche, 1988 (con Keir Elam)
Nel laboratorio di Shakespeare. Dalle fonti ai drammi, Parma, Pratiche, 1988
1. Il quadro teorico
2. La prima tetralogia (Marcella Quadri, Anna Maria Bernini, Giovanna Mochi)
3. La seconda tetralogia (Susan Payne, Serena Cenni, Aldo Celli)
4. I drammi romani (con Keir Elam e Claudia Corti)
Polifonia shakespeariana, Roma, Bulzoni, 2002
Introduzione a Joseph Conrad, La follia di Almayer, trad. di Marco Papi, Milano, Rizzoli, 2004
Novels and Theatre
Mostri agli alisei, Milano, Bompiani, 1977 (novel)
Dracula, Milano, Hystrio, 1988 (drama)
Mare scritto, Lecce, Manni, 2007 (stories)
---
---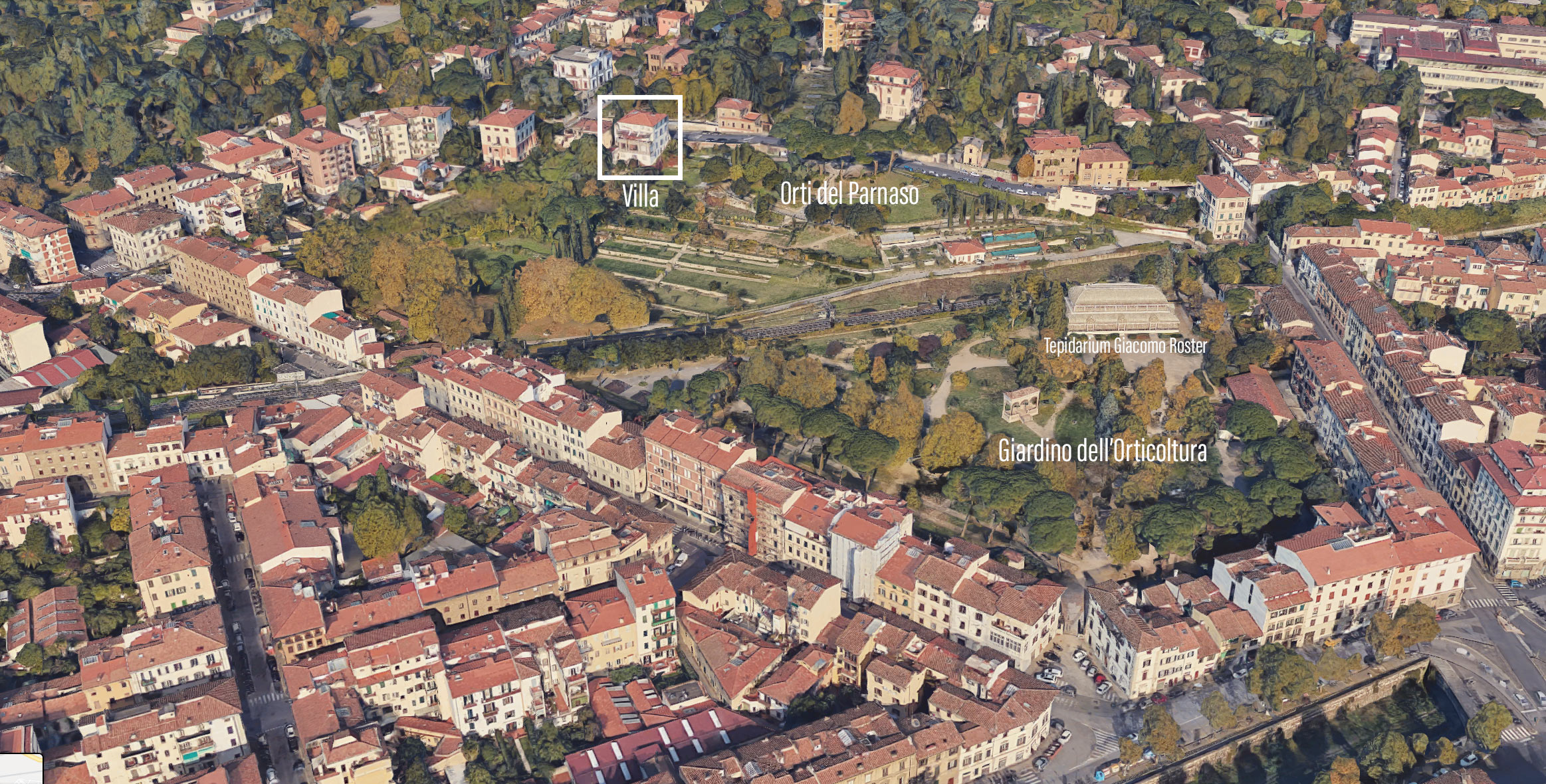 La Villa al sole
Nella città dove Dante iniziò a scrivere l'Inferno e Dostoewsky finì l'Idiota, dove Brunelleschi innalzò la cupola in muratura più grande del mondo, Michelangelo scolpì il David e Botticelli dipinse la nascita di Venere, sulla prima collina nord, c'è la villa dove il professore Alessandro Serpieri tradusse per venti anni le maggiori opere di William Shakespeare (fra cui i Sonetti, Amleto, Re Lear, Macbeth e la Tempesta), cullato dagli uccellini del giardino e del vicino parco dell'Orticoltura. Dalla terrazza della villa la cupola appare sospesa sopra i tetti di Firenze, ad appena 2 km di distanza…
The Villa at the sun
In the city where Dante began to write the Inferno and Dostoewsky ended the Idiot, where Brunelleschi raised the largest masonry dome in the world, Michelangelo sculpted David and Botticelli painted the birth of Venus, on the first north hill, there is the villa where Professor Alessandro Serpieri translated in twenty years the major works of William Shakespeare (including the Sonnets, Hamlet, King Lear, Macbeth and the Tempest), lulled by the birds of the garden and the nearby park of the Horticulture. From the terrace of the villa the dome appears suspended above the roofs of Florence, just 2 km away.