Alessandro Serpieri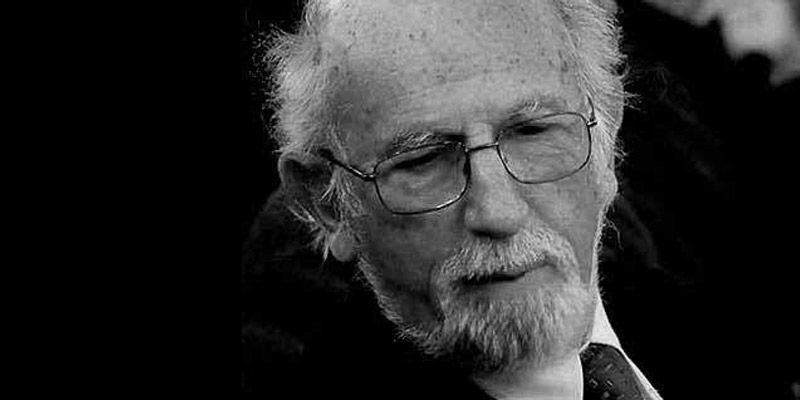 Professor Emeritus of English Literature at the Universi­ty of Florence. His main fields of interest: theory of drama, literature and psychoanalysis, translation studies, romantic and modern poetry, Donne, Eliot, Conrad, Beckett, and, most of all, Shakespeare. He has translated and edited many Shakespearean plays, which have been staged in the major Italian theatres during the last twenty years. He has contributed essays to many Italian literary reviews, and to several miscellaneous volumes published in England and in other countries.
About the Tempest: «Il mare come immagine del tempo, il caso o la magia come motori delle azioni, nonché la morte e la rinascita, l'esilio e l'agnizione, come destini e riscatti dell'umano: tutti questi motivi vengono variamente giocati a disegnare il percorso labirintico della vita […], ed è il labirinto a costituire il tema più complesso e segreto dell'ultimo dramma romanzesco di Shakespeare».
Translations
Joseph Conrad, Youth, Firenze, Sansoni, 1963
Joseph Conrad, Epistolario, Milano, Bompiani, 1966
George Meredith, L'amore moderno, Bari, De Donato, 1968; Milano, Rizzoli, 1999
William Shakespeare, Amleto, Milano, Feltrinelli, 1980; Venezia, Marsilio, 1997
T.S. Eliot, La terra desolata, Milano, Rizzoli, 1982; 2010
William Shakespeare, Il mercante di Venezia, Milano, Garzanti, 1987
William Shakespeare, Tito Andronico, Milano, Garzanti, 1989
William Shakespeare, Pericle, principe di Tiro, Milano, Garzanti, 1991
William Shakespeare, Sonetti, Milano, Rizzoli, 1991
William Shakespeare, Giulio Cesare, Milano, Garzanti, 1993
Joseph Conrad, L'agente segreto: un racconto semplice, Firenze, Giunti, 1994
Joseph Conrad, Falk, Venezia, Marsilio, 1994; 2002
William Shakespeare, Macbeth, Firenze, Giunti, 1996
William Shakespeare, Il primo Amleto, Venezia, Marsilio, 1997
William Shakespeare, Drammi romanzeschi, Venezia, Marsilio, 2001
Lewis Carroll, Le avventure di Alice nel Paese delle Meraviglie, Venezia, Marsilio, 2002
William Shakespeare, Misura per misura, Venezia, Marsilio, 2003
William Shakespeare, La tempesta, Venezia, Marsilio, 2006
John Donne, Poesie, Milano, Rizzoli, 2007 (con Silvia Bigliazzi)
William Shakespeare, Otello, Venezia, Marsilio, 2009
William Shakespeare, Riccardo II, Venezia, Marsilio, 2014
William Shakespeare, Re Lear, Venezia, Marsilio, 2018
Awards
Mondello International Prize for Translation, 1993
Monselice International Prize for Translation, 1998
Grinzane Prize for Translation, 2009
Interviews
Essays in english
Reading the Signs: towards a semiotics of Shake­spearean drama, in Alternative Shakespeares, ed. John Drakakis, London 1985;
On the Language of Drama, trad. di Annamaria Carusi, Pretoria, University of South Africa Press, 1989;
The Breakdown of Medieval Hierarchy in King Lear, in Shake­spearean Tragedy, ed. John Drakakis, Longman, London 1992;
Perspectivism and Polyphony in Shakespeare's Dramatic Language, Textus, X, Vol. XI, 1998, and, in a slightly different version, in HJEAS, Hungarian Journal of English and American Studies, Vol. 4, 1-2, 1998;
The translator as editor: the Quartos of Hamlet, in Shakespeare and the Language of Translation, ed. Ton Hoenselaars, The Arden Shakespeare, Thomson Learning, London 2004;
Translating Shakespeare: A Brief Survey on some Problematic Areas, in Translating Shakespeare for the Twenty-First Century, eds. Rui Carvalho Homem and Ton Hoenselaars, Rodopi, Amsterdam – New York, 2004;
Translation and Performance, in Shifting the Scene. Shakespeare in European Culture, Edited by Ladina Bezzola Lambert and Balz Engler, University of Delaware Press, Newark, 2004, pp. 258- 281;
Shakespeare and Plutarch: intertexuality in action, in Shakespeare, Italy, and intertextuality,  Edited by Michele Marrapodi, Manchester University Press, Manchester, 2004, pp. 45-58.
English Renaissance Scenes: From Canon to Margins, Berna, Peter Lang, 2008 (con Paola Pugliatti)
Essays in italian
John Webster, Bari, Adriatica, 1966
Hopkins, Eliot, Auden. Saggi sul parallelismo poetico, Bologna, Patron, 1969
Arabesco metafisico eliotiano, in "Lingua e stile", a. V, 3, dicembre 1970
T.S. Eliot, Le strutture profonde, Bologna, Il Mulino, 1973
Rhapsody. Tre studi su una lirica di T.S. Eliot, Milano, Bompiani, 1974 (con Marcello Pagnini e Anthony J. Johnson)
I sonetti dell'immortalità: il problema dell'arte e della nominazione in Shakespeare, Milano, Bompiani, 1975; 1998
Otello: l'Eros negato. Psicoanalisi di una proiezione distruttiva, Milano, Coopli, 1976; Milano, Il formichiere, 1978; Napoli, Liguori, 2003
Sul concetto di trasformazione e sulla poetica generativa, in Virginia Finzi Ghisi (a cura di), Crisi del sapere e nuova razionalità, Bari, De Donato, 1978
Ipotesi teorica di segmentazione del testo teatrale, in Come comunica il teatro. Dal testo alla scena, Milano, Il formichiere, 1978
Shakespeare: la nostalgia dell'essere, Parma, Pratiche, 1985
Retorica e immaginario, Parma, Pratiche, 1986
Mettere in scena Shakespeare, Parma, Pratiche, 1987 (con Keir Elam
L'eros in Shakespeare, Parma, Pratiche, 1988 (con Keir Elam)
Nel laboratorio di Shakespeare. Dalle fonti ai drammi, Parma, Pratiche, 1988
1. Il quadro teorico
2. La prima tetralogia (Marcella Quadri, Anna Maria Bernini, Giovanna Mochi)
3. La seconda tetralogia (Susan Payne, Serena Cenni, Aldo Celli)
4. I drammi romani (con Keir Elam e Claudia Corti)
Polifonia shakespeariana, Roma, Bulzoni, 2002
Introduzione a Joseph Conrad, La follia di Almayer, trad. di Marco Papi, Milano, Rizzoli, 2004
Novels and Theatre
Mostri agli alisei, Milano, Bompiani, 1977 (novel)
Dracula, Milano, Hystrio, 1988 (drama)
Mare scritto, Lecce, Manni, 2007 (stories)
---
---
Keir Elam, 3 may 2018
"The great anglist, literary theorist and translator, Alessandro Serpieri, died in Florence on February 6 2017. He would have been 82 in May. Sandro Serpieri, after some years spent teaching at the University of Bologna, moved to Florence in the early Seventies, where he became one of the founders — together with Marcello Pagnini — of the so-called Florence school of English studies, characterized above all by the semiotic analysis of texts. Serpieri was for many years one of the most influential exponents of semiotic criticism in Italy and beyond: not by chance, he became president not only of the Associazione Italiana di Anglistica (1991-1993) but also of the Associazione Italiana di Studi Semiotici (1979-1983). He brought methodological rigour, but also extraordinary critical acumen, to the reading of all literary genres: poetry, notably Eliot but also Donne, Hopkins, Auden and others, not to mention Shakespeare's sonnets; narrative, especially in his work on Conrad; and above all drama, starting with Webster and then, with increasing intensity and with dazzling results, Shakespeare.

His first major critical work was his brilliant 1973 study of 'deep structures' in the poetry of Eliot. This was followed, two years later, by his first monograph on Shakespeare, an illuminating reading—recently published in an English version translated by his friend William Dodd, and still highly valid today—of the immortality sonnets. His first volume on Shakespearian drama was the ground-breaking Otello: L'eros negato, 1976 (republished in 2003), which brings together psychoanalysis, semiotics and anthropology in a formidable analysis of the tragedy as the mise-en-scène of Iago's destructive, morbid and puritan psychic projections. Serpieri's readings of Shakespeare earned him a considerable international reputation: he was among the contributors to the celebrated Alternative Shakespeares collection edited by John Drakakis in 1985, with a much-cited essay (that I had the honour to translate) on the semiotic reading of the plays. In reality, however, the sheer intelligence and argumentative power of his critical insights went well beyond any critical 'school', and transcended any analytical method, so much so that he gained the respect and admiration of colleagues of all critical persuasions in the Italian and international communities.

Sandro Serpieri was one of the most original theorists of the drama in the second half of the twentieth century. His 1978 essay on the segmentation of the dramatic text—with its central thesis that the signifying units of dramatic language were what he termed deictic-performative orientations, involving both speech and the body—opened the way for a new understanding of the performativity of the dramatic text. The essay became the point of departure for an important group research project under the aegis of the Rizzoli Foundation, which resulted in the volume Come comunica il teatro, with contributions by, among others, Paola Pugliatti, Tomaso Kemeny and Romana Rutelli. Another major and long-term research project led by Serpieri was the CNR-funded inquiry, carried out at the University of Florence with a close-knit team of colleagues, into Shakespeare's dramatization of his narrative sources in the English and Roman history plays, which produced the four-volume publication Nel laboratorio di Shakespeare, 1988; of particular importance is the first, collective and theoretical volume (Il quadro teorico), which sets out the criteria for the comparative analysis of narrative and dramatic discourse. Other theoretical essays are collected in Serpieri's Retorica e immaginario (1986), while some of his later critical writings on Shakespeare are gathered in the volume Polifonia shakespeariana (2002), which among other things dialogues brilliantly with Bakhtin on the voices of the novel and the voices of the drama.

While working on Shakespeare as critic and theorist, Serpieri also became a major translator of the plays and sonnets. His translation of Hamlet for the celebrated production by Gabriele Lavia in 1978—originally published by Feltrinelli and later by Marsilio—is still considered by many to be the most effective and actable version of the play in Italian. He later undertook the pioneering translation of the first ('bad') Quarto version of the tragedy, Il primo Amleto, 1997, which won him the Premio Monselice for translation. His masterly translation and fully annotated edition of the Sonnets for Rizzoli won him the prestigious Premio Mondello in 1992. In 2009 he went on to win the Premio Grinzane for his entire activity as translator.

Other notable Shakespearian translations include Il mercante di Venezia, Macbeth and Giulio Cesare, while among his non-Shakespearian translations pride of place goes to his outstanding version of Eliot's The Waste Land (1982, republished in 2010). Serpieri's combination of translation skills and theoretical mastery helped make him an important exponent of translation theory, with particular reference to Shakespeare and, more generally, the dramatic text. Sandro Serpieri also dedicated himself to creative writing, producing two fine novels, Mostri agli alisei of 1977, and the largely autobiographical Mare scritto, 2007. Putting his critical understanding of the drama into practice, he also wrote a highly gothic dramatic adaptation of Bram Stoker's Dracula, 1988.

On a more personal note, Sandro was the best and most giving of friends and teachers. In addition to his highly unusual intellectual gifts, he was endowed with great generosity and empathy, qualities that enabled him to dialogue with friends and colleagues with genuine care and understanding.

Sandro played a crucial role in the lives of his ex-pupils and collaborators, helping and encouraging them to find their way. My own career in Italy was made possible by his kindness, and began on the day when, in May 1977, he invited me up to Florence for tea and a chat with him and his lovely wife Anna, and suggested I might like to work with his research group on the semiotics of drama. Mine, however, is just one of many personal stories in which Sandro played an important part in forging the individual destiny of a younger colleague, a role he continued to play throughout his career. Among his other gifts, Sandro had the rare ability to think out loud. Conversations with him were an extraordinary furnace of ideas, as he articulated extempore theories, projects or political analyses with his unique and fiery eloquence. His lessons were likewise a ferment of ideas that often enchanted his fortunate students.

He was a true intellectual, but at the same time he was in no way an intellectual snob: his passion for soccer, for example—especially for La Fiorentina—was part of a more general passion for life at large. He also had a winning sense of humour and a gift for irony, often devastating but never malign. It is hard indeed to believe that Sandro is no longer with us. Those of us who had the great privilege of being his friends and collaborators know that his unique combination of personal, social and intellectual skills made him a true and unrivalled master. He will certainly not be forgotten, and his writings continue to bear testimony—even if not complete testimony, in the absence of his personal warmth and charm—to his altogether unusual persuasive powers: as Shakespeare puts it in Sonnet 74,
"The earth can have but earth, which is his due;
My spirit is thine, the better part of me. …
The worth of that is that which it contains,
And that is this, and this with thee remains."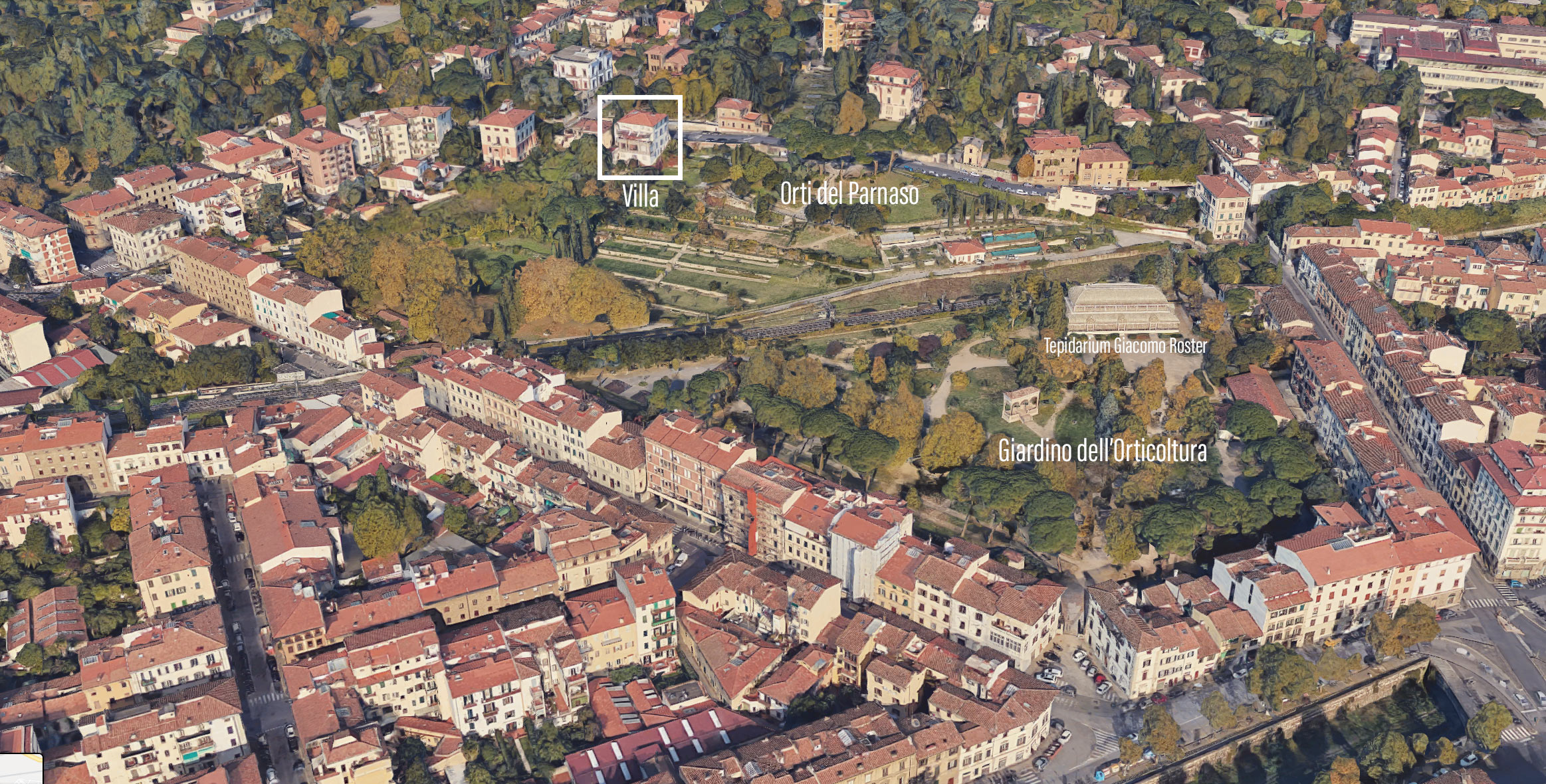 La Villa al sole
Nella città dove Dante iniziò a scrivere l'Inferno e Dostoewsky finì l'Idiota, dove Brunelleschi innalzò la cupola in muratura più grande del mondo, Michelangelo scolpì il David e Botticelli dipinse la nascita di Venere, sulla prima collina nord, c'è la villa dove il professore Alessandro Serpieri tradusse per venti anni le maggiori opere di William Shakespeare (fra cui i Sonetti, Amleto, Re Lear, Macbeth e la Tempesta), cullato dagli uccellini del giardino e del vicino parco dell'Orticoltura. Dalla terrazza della villa la cupola appare sospesa sopra i tetti di Firenze, ad appena 2 km di distanza…
The Villa at the sun
In the city where Dante began to write the Inferno and Dostoewsky ended the Idiot, where Brunelleschi raised the largest masonry dome in the world, Michelangelo sculpted David and Botticelli painted the birth of Venus, on the first north hill, there is the villa where Professor Alessandro Serpieri translated in twenty years the major works of William Shakespeare (including the Sonnets, Hamlet, King Lear, Macbeth and the Tempest), lulled by the birds of the garden and the nearby park of the Horticulture. From the terrace of the villa the dome appears suspended above the roofs of Florence, just 2 km away.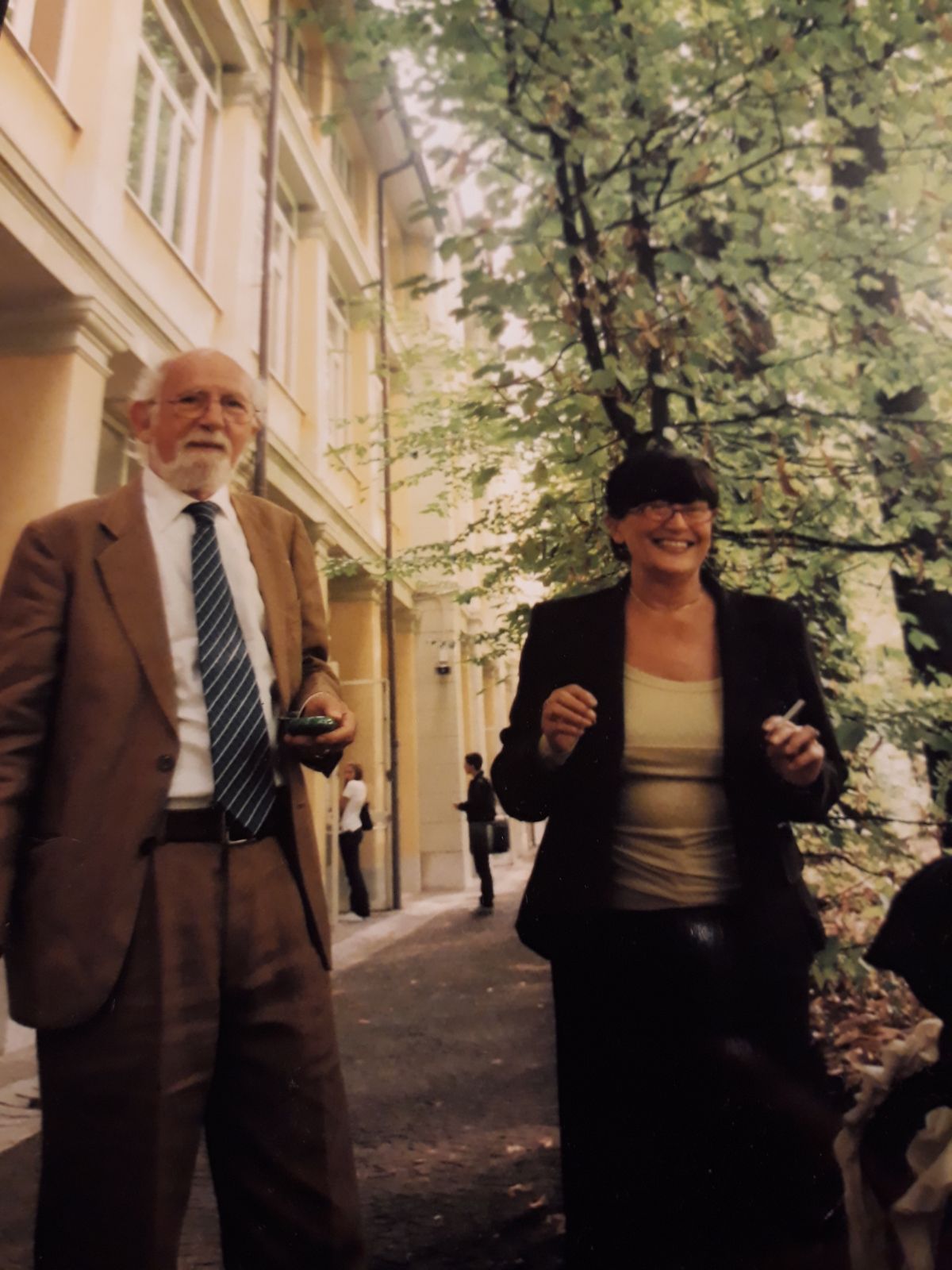 Alessandro Serpieri e Anna Franca Amisano